Start Selling
ONLINE
in 3 days
Start Today!
We'll rapidly get you up selling on the internet with professional service.
World Class SMB E-COMMERCE
Satisfaction 100% guaranteed
Now is the time…more than ever before.
Selling online is no longer an option
SMBCOACH offers an e-commerce platform that allows you to quickly have a secure & easy way to manage an online store and sell on the web. This is NOT another "do it yourself" solution. What we offer is a turnkey solution where we do all the technical work that will allow you to quickly sell online.
The reality of the moment is that the survival of many SMBs all over the world will now depend on selling online.
You need to get it going today!
---
The ideal solution for small business.
SMBCOACH offers you an e-commerce platform that allows you to have a secure and easy to manage online store to sell anywhere on the web.
THE MERCHANT EXPERIENCE
Sell on any device and on the road
The online store offers mobile ergonomics so that your store is perfect on all devices – computer, tablet, cell phone or Smart TV – and with our application, you have a mobile point of sale on your smartphone.
We take care of the details
No need to worry about updates, SSL certificates, security, server configuration and hosting. You sell, our support team takes care of all the technical aspects.
Add your e-commerce to social networks*
Use Facebook or Instagram to offer your customers another convenient way to buy your products, while synchronizing directly with your online inventory.
THE CLIENT EXPERIENCE
Flawless purchases
Make your customers' experience easier by allowing them to view and purchase your products easily and anywhere. Customize the look and feel of your shopping cart by adjusting the search bar, product browser and thumbnail displays.
Recovering abandoned baskets*
Recover lost sales and encourage potential customers to complete their purchases by sending them an automated email containing a link to their abandoned shopping cart.
Easy payments
Give customers the ability to create a profile to speed up future transactions or go to the checkout without creating a profile.
Save your favorite products* (Wish List)
Give customers the chance to shop your store and mark their favourite items to come back to it later, while also generating popular favourites for other buyers.
ELECTRONIC WINDOW MANAGEMENT
Accept online payments
Choose from a wide range of payment solutions to accept payments securely. No transaction fees per smbCoach, only the usual fees of your payment service provider apply.
Selling digital services and goods
Add services, training or digital products to your store as easily as physical products.
Set shipping options
Configure different rates and transport companies according to your preferences.
The platform that SMBCOACH is offering you is used by millions of merchants all over the world, including a small local bakery close to our home.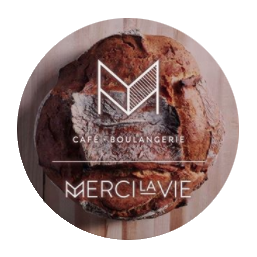 Click the image above to see our e-commerce solution in action!
This offer includes:


Online shop configuration
We will integrate your new online store into your existing website. This offer also includes an SSL certificate and an email to your URL.

Product integration
Integration** of your products, services or packages with high quality images, detailed descriptions and price assignments.

Predetermined sales taxes
Configure tax rates in your store according to your province's requirements.

Acceptance of payments
Credit cards, gift cards, PayPal, Stripe, Square or phone ordering – Configure the payment methods that best suit your business.

Email communications
Configure personalized emails so that your customers receive confirmations
and updates on their orders.

All legal stuff
Protection of your online store with pre-determined policies regarding terms and conditions, returns, shipping, warranties, and cookie policies.
---
A la carte options:
Electronic shop window
Choose to sell your products on your existing website and simultaneously on social networks or on a mobile application.
Newsletter
Spread the news and invite buyers to explore your store and products with the integration of a Mailchimp newsletter. Set up promotional codes and promotions to encourage customers to buy.
Online marketing
Boost your online visibility through 35 directories with the Online Presence Management Service. Increase the amount of organic traffic your website receives each month with our SEO service. Generate even more sales with a Search Engine Marketing (Adwords) campaign.
Facebook Messenger
Add a Facebook Messenger Chat tool that allows user to message you directly from your store. Use it to keep the level of connection your clients expect from you.
Shipping Automation
Automatic shipping cost calculations and Shipping labels print out. (Ex: Canada Post, Purolator, UPS).
Web site creation
Take advantage of the moment to build a website and tell your story on the internet or update your existing website. We currently have a free website creation offer for you. Book a call, and we'll talk about it.
---
Start selling online rapidly with our turnkey offer now !
SMB//COACH, your e-commerce expert consultant.

★★★★★
Excellent service! High professionalism. Attentive to needs, flexibility and attention to detail. I recommend to all of you
-MD Sexologue
★★★★★
Wow!!!!! They really deserve these stars!!!!! I was very badly taken…with a former designer who didn't deliver the goods and a Tuango promotion that arrived in 1 week…no functional site. Someone gave me their reference and I am more than grateful!!!!! Courtesy service…professional…I was kept informed at every step…and above all they took into consideration the urgency of my situation…In 4 days I had a very beautiful and well structured website with logo creation! I am more than satisfied… and you recommend them without hesitation!
-Sonia Bernier
★★★★★
Incredibly fast service all the time. Thank you very much for the good service!
-Drains & Fissures Lanaudiere
★★★★★
I was pleasantly surprised at the speed with which they called me back, I had given a telephone appointment for in 5 working days with my schedule, I had (deleted) a large piece of text on my site without knowing it, there was a fan. in the programming, Important and 1 hour later, she called me to fix my problem. I highly recommend this beautiful company. Exemplary customer service.
-Dominique Coté
★★★★★
Courtesy, fast and efficient service!
-Danielanne Varin
★★★★★
Thank you very much because we are very satisfied with the results of the changes you have made to the site. Your fast and professional service makes us happy to do business with you.
-Denise Lemire
★★★★★
Very fast response and excellent service
–Sophie Grenier
* Certain options have additional license and set up fees
** Integration of 10 products are included in this promotional offer. Additional fees will be added to integrate all your products, services, digital goods or packages.