Our website solution is powered by codeTower™. Our websites are fast, secure, and worry-free. smbCoach provides you with a friendly, clearly structured website that can be seen on a desktop, laptop, tablet or smart phone as a foundation piece for your online success.
codeTower websites leverage open source technology, they look good, are easy to edit, fast, worry-free, and secure thanks to a fully managed codeTower solution.
Fully managed?
We believe everyone should be doing what they do best. Our deal with you is that we manage ALL the technical stuff, coach you on strategic online choices while reporting back to you our progress on a monthly basis. Your end of the deal is to make sure that the content found on the website is relevant, interesting and up to date.
---
Built on WordPress
A good website requires the ability for its owners to be able to update and add new content to it. It's the basis for continuously being relevant, dynamic part of your customer's ecosystem and for search engines to find you interesting enough to keep you top of mind. The world's best and most used platform for building a website is WordPress.
With WordPress you can actually walk away with your website and host it somewhere else if you like. Totally in line with Our No Long Term Contract policy. At smbCoach we believe that using the world's leading software for your business, and NOT keeping your business hostage to our services because we made your website in a custom, proprietary or inferior software.
---
Industry Leading Design Framework
Our websites are all built using tried and tested standardized design themes based on the best and most robust WordPress framework out there, Genesis.
With search engine optimized code, airtight security, managed and tested updates, and a huge developer community, Genesis is the framework that makes WordPress easier, without sacrificing power or flexibility.
---
Mobile-Optimized Themes (HTML5 & CSS3)
You want sleek, professional design — without paying a fortune for it and fearing instant obsolescence as web design evolves? Choose from a score of included turnkey mobile responsive designs that provide beautiful frames for your business story, products and services. View your website on every screen, every time, when it counts.
How does HTML5 & CSS3 enhance your site? First, it's the new code standard, which will make your site compatible with future changes to the web. Secondly, it will ensure cross-browser compatibility. HTML5 & CSS3 makes your site mobile-friendly by being responsive, and it will improve your site's ability to deliver audio and video. And it's completely extensible — want your site to behave like an app? Go for it. Simply put, HTML5 & CSS3 is your site's ticket to a truly state-of-the-art design.
---
Rock-Solid Security
Not only do you enjoy ease of use, built in mobile themes, and superior speed with your smbCoach website — you also avoid the hassle of a self-hosted website. Things like surprise expenses for bandwidth upcharges, CPUs, and RAM. Do not worry any longer about is my server secure or will it be hacked?
Even beyond the security features built into the frameworks and our managed and tested update feature, there's more to protect your website. Our architecture is designed to maximize security and performance — including intrusion prevention and continuous scanning and monitoring for malware.
---
VERY SEO Friendly
The SEO features of our standard themes and framework help make it one of the best in the industry. With our exclusive partnership with rankingCoach GmbH we're taking it even further. Our websites and tools are there to help you build a strong local presence for your business. The rankingCoach SEO plan includes digital expert coaching services for SEO and on any decisions that will affect online success. More about the rankingCoach SEO plan here.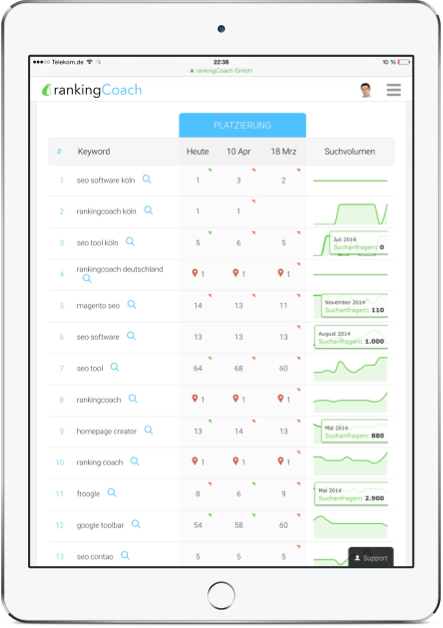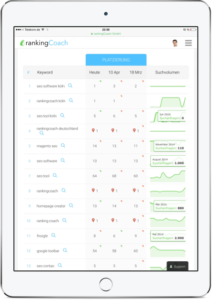 ---
Managed Security Updates
Getting hacked is no laughing matter. The number one way bad guys get in is through outdated website themes, frameworks, stale plugins, and legacy versions of the CMS. Your managed smbCoach website infrastructure remains updated and cutting edge through out its entire life cycle.
---
A Simple no-Strings Attached Website Backed With Measurable Results.